Trousers belonging to the group Cordura - Universal line of motorcycle apparel using fabric Cordura 500 outer material and a lining made of Gore-Tex Performance Shell Z-Liner to ensure 100% waterproof and wind resistance
Materials:
Abrasion-resistant mc-approved Cordura 500 shell fabric
Protectors:
Rukka D3O Air limb protectors meet the requirements of CE Norm EN 1621-1 2012
Special:
Detachable waterproof Gore-Tex inner liner with Outlast temperature regulation

A connecting zipper to jacket

Waist closure with double tightening

Ventilation openings on thighs.

Stretch panels on thighs, behind and above the knee

Heat and abrasion resistant leather patches in inner side of knees and calves

Rukka AirCushion and Rukka Antiglide system of Keprotec in seating area

4 outside pockets: two side pockets with zipper closure and 2 thigh pockets with magnet closure
Size:
C1: 48-58 (short: -7cm)
C2: 48-60 (regular)
C3: 48-56 (long: +7cm, only in col. 990 & 210)

Technology:
Products engineered with GORE-TEX® fabric are durably waterproof and windproof, combined with optimized breathability — enduring products that maximize protection and comfort for the wearer. Waterproof, windproof and breathable
100% Waterproof - Even under high pressures the waterdrops cannot penetrate the membrane. Your body remains dry.

100% Windproof - The wind is caught in the structure of the membrane. You stay warm.

Durable

Breathable - Body moisture escapes through the membrane.

Engineered to excel in extended and extreme conditions

Extremely tough, extremely breathable, durably waterproof and windproof

Provides perfect and lasting protection against the variable weather elements.

The fabric highly resistant to abrasion. Most often made of Cordura nylon with polyurethane coating with Teflon finishing. The structure and method of weaving fibers provide its high resistance to abrasion and chafing. It is a fabric with high resistance to weather conditions and, in addition, thanks to its internal structure very light
Outlast® technology enhances textiles by providing the benefit of proactive temperature regulation that manages heat and moisture in many textiles. As a company committed to temperature regulation, Outlast can give you the technology to provide more comfortable solutions to everyday life. When you manage temperature, heat, and moisture your customers can feel "just right".

The brighter way to safety. Scotchlite™ reflective material greatly enhances your safety at night and in low visibility situations, creating an extremely bright image by returning light back to the light source - for example, vehicle headlights.

Breathable D3O protectors certified to EN 1621-2 2012 provide a high level of security. The advantages of this technology: the high level of energy absorption, trusted security, maximum flexibility, extremely comfortable and provides CE standards.
Rukka gives a warranty for five years (two years for accessories) from the date of purchase against faults in material or workmanship in the motorcycle outfits. In such cases Rukka will repair the garment.
NOTICE: SIZES 62-64-66 ARE MORE EXPENSIVE BY 10%
Sex

:

Men

Membrane

:

Yes

Gore-Tex®

Insulating layer

:

Yes - detachable

Detachable Membrane

:

Yes



2 YEARS WARRANTY - Warranty is granted by the producer for a period of 60 months.
2 YEARS WARRANTY
Size chart
| Size | Obwód klatki (cm) | Obwód pasa (cm) | Obwód bioder (cm) | Długość/ramię + rękaw (cm) | Długość nogawki (cm) |
| --- | --- | --- | --- | --- | --- |
| C3 50 | 98-101 | 86-89 | 102-105 | 79 | 90 |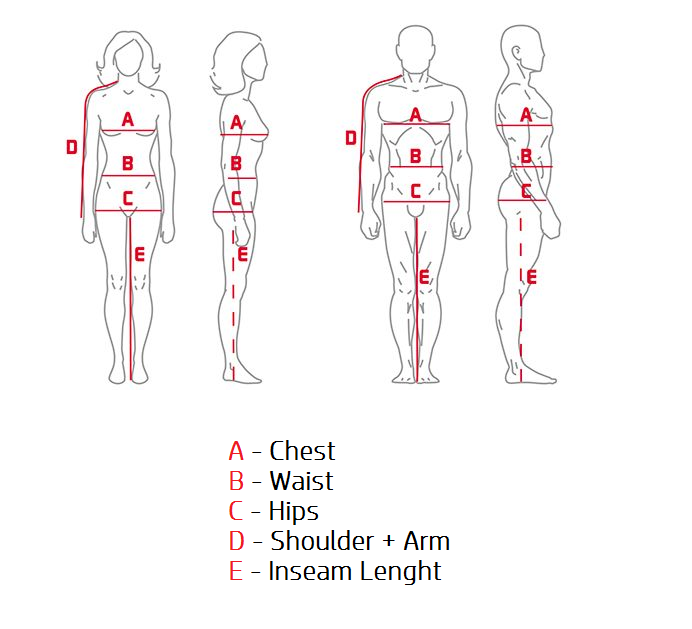 Similar products

Textile Jacket RUKKA THUND-R

Braces Rukka