Combination of leather and elastic textile

Top touch sensitivity for perfect control with Gore-Tex Gore Grip technology

Fully water- ,windproof and breathable

Knuckle and palm protection

Long visor wiper in left index finger

Touchscreen fingertips

Ventilation on fingers
TECHNOLOGY: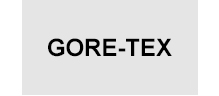 Products engineered with GORE-TEX® fabric are durably waterproof and windproof, combined with optimized breathability — enduring products that maximize protection and comfort for the wearer. Waterproof, windproof and breathable
100% Waterproof - Even under high pressures the waterdrops cannot penetrate the membrane. Your body remains dry.

100% Windproof - The wind is caught in the structure of the membrane. You stay warm.

Durable

Breathable - Body moisture escapes through the membrane.

Z-liner is freely suspended between the outer material and the lining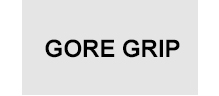 Weather proofness and top touch sensitivity for perfect control with Gore Grip technology,

3-layer comfort -1-layer feeling,

Inner lining, membrane and outer fabric are securely attached to each other.

Sex

:

Men

Material

:

Cowhide

Textile

Membrane

:

Gore-Tex®

Yes

Knuckle protector

:

Hard

Color

:

Black

Blue



Warranty - Warranty is granted by the producer for a period of 24 months.
Warranty