100% breathable, wind- and waterproof Gore-Tex® 2-layer laminated to rugged tear and abrasion resistant 600 denier high tenacity nylon shell fabric
Rukka D3O Air XTR knee/shin and hip protectors, CE Norm EN 1621-1 2012

Scotchlite™ reflective material greatly enhances your safety at night and in low visibility situations, creating an extremely bright image by returning light back to the light source - for example, vehicle headlights
COMFORT AND SPECIAL FEATURES:
Ventilation openings with zipper and mesh insert for maximum airflow on tights


Rukka AirCushion and Rukka Antiglide system of Keprotec in seating area

Can be fitted with Rukka Defence & Comfort Braces

A connecting zipper for jacket

Waist closure with double tightening

Leg bottoms with zipper and Velcro tightening

One outside pocket with zipper
TECHNOLOGY: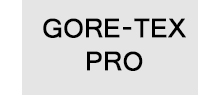 Waterproof, windproof and breathable 
100% Waterproof - Even under high pressures the waterdrops cannot penetrate the membrane. Your body remains dry.

100% Windproof - The wind is caught in the structure of the membrane. You stay warm.

Durable

Breathable - Body moisture escapes through the membrane.

Engineered to excel in extended and extreme conditions

Extremely tough, extremely breathable, durably waterproof and windproof

Provides perfect and lasting protection against the variable weather elements.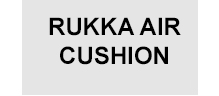 The Air Cushion provides air circulation and temperature reductions within the seat thereby significantly increases driving comfort. It is a combination of 100% waterproof and windproof Gore-Tex membrane with a woven mesh Air Cushion and breathable inner material.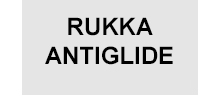 The system uses a non-slip material Keprotec - reinforced material containing Kevlar - within the seat to prevent slipping while driving thus increasing the safety of motorcyclists.
Accessories
& Related products
Sex

:

Men

Membrane

:

Yes

Gore-Tex®

Insulating layer

:

No

Detachable Membrane

:

No

Color

:

Black



2 YEARS WARRANTY - Warranty is granted by the producer for a period of 60 months.
2 YEARS WARRANTY
Size chart
| Size | Obwód klatki (cm) | Obwód pasa (cm) | Obwód bioder (cm) | Długość/ramię + rękaw (cm) | Długość nogawki (cm) |
| --- | --- | --- | --- | --- | --- |
| 46 | 90-93 | 78-81 | 94-97 | 77 | 81 |
| 48 | 94-97 | 82-85 | 98-101 | 78 | 82 |
| 50 | 98-101 | 86-89 | 102-105 | 79 | 83 |
| 52 | 102-105 | 90-93 | 106-109 | 80 | 84 |
| 54 | 106-109 | 94-97 | 110-113 | 81 | 85 |
| 56 | 110-113 | 98-102 | 114-117 | 82 | 86 |
| 58 | 114-117 | 103-107 | 118-121 | 83 | 87 |
| 60 | 118-121 | 108-112 | 122-125 | 84 | 88 |
| 62 | 122-123 | 113-117 | 126-129 | 85 | 89 |
| 64 | 124-129 | 118-122 | 130-133 | 86 | 90 |
| 66 | 130-133 | 123-127 | 134-137 | 87 | 91 |